Day 18 - Lander WY to NW of Rawlins WY, 105.3 miles. 6:52
The route out of the Wind River Valley in Lander, WY on Hwy 287 was 80 miles of desert without seeing even a gas station. The photo above was captured from the top of a big climb earlier in the day.
With the climb out of the way early, we were able to cover a total of 105.3 miles; a new high for the trip. Praise God for the perfect weather and for keeping that brutal Wyoming wind from kicking me in the teeth until around mile 85, when, of course, I had another, shorter climb over the Continental Divide.
The thought for the day for me (and I had 6:52 to think about it) was how miles and miles of desert, as far as the eye can see, can be really peaceful, awe inspiring and beautiful.
Probably not for everybody traveling through there today, but for me, the beauty stems from an internal focus on God the Father, the creator of all things, and His purpose in using my life.
I have a number of sermons on my Ipod, and enjoyed especially today a message from Pastor Jeff Williams of First Baptist Temple Terrace. It was centered on the story of Abraham in Genesis 12, when God told Abram to grab his grip and start going. God didn't even tell Abraham where he going, but He did tell him to go.
The central message from the sermon was that hearing and acting on God's call on your life will result in your life being a blessing for Him and for others, and in that you will be blessed too. But you have to go when and where God tells you to go.
It was interesting for me to hear that from the middle of the Wyoming desert.
Where did you hear from God today? What is he telling you to do?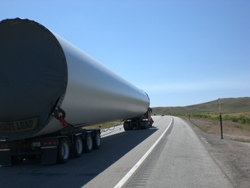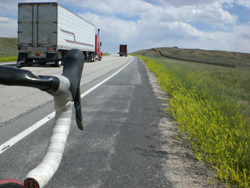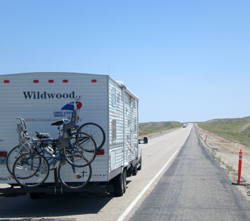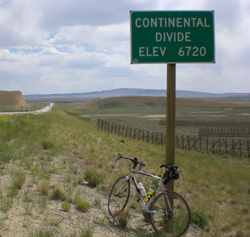 <<< [ Jun 20 ] | [ Jun 21 ] | [ Jun 22 ] >>>
<<< Back to Detailed Route