Day 22 - SE of Steamboat Springs to Breckenridge CO, 87 miles, 5:44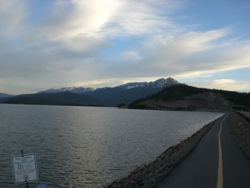 So, this is the place Disney World tries to emulate. Silverthorne / Frisco / Breckenridge is surreal. It's like a movie set, but with real life happening all around you.
The long, easy climb today from southeast of Steamboat Springs to Breckenridge was a day of disconnect for me. I brought the 60G Ipod along and listened to Lance Armstong's It's Not About the Bike.
The book is a chronological look at Armstrong's early years, his pre-cancer pro career, his illness and recovery and his comeback to the pinnacle of his sport.
It was a really good listen, especially with the scenery and the weather, which might have been as perfect as we have encountered. But something Armstong said left a really empty feeling in me.
When he was discussing the thought of dying, he suggeted that the fact that he was a "good person" should be enough for him to get to heaven. I am paraphrasing here, but he said if there's a God standing there judging him, and God tells him that he's going the "other way from heaven" because he never became a Christian, then he was prepared to say "fine."
That's pretty scary to think that Armstong (at least at the time the book was published in 2000) could say "fine" to his creator and willingly accept an eternity separated from God, when all he has to do is believe that Christ died for him and his sins so that he could have eternity with God.
Armstrong's recovery was miraculous. As a Christian, I know God has a plan and a purpose for using Armstrong's life for God's glory. Armstrong's story must somehow be reaching people for Christ. I just hope for Armstrong's sake that he's one of them.
It just struck me today as a very interesting thought that God uses even non-believers to accomplish His plan.
Rom 8:28 says "we know that in all things God works for the good of those who love him, who have been called according to his purpose."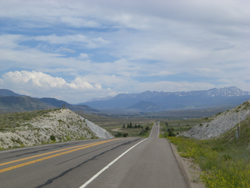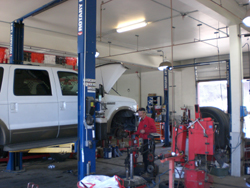 Special thanks to Big O Tire Center in Steamboat Springs for hooking us up with the new brakes for our rig. The guys there were very helpful and professional. We recommend them to all of you next time you are in Steamboat Springs.
<<< [ Jun 24] | [ Jun 25 ] | [ Jun 26] >>>

<<< Back to Detailed Route