The Cowboy Church, roadside in Nevada City MT, Service starts at 10:30, see you there.
Day 12 - Dillon to Ennis MT 77.7 Miles, 5:25
Today's ride left Dillon and traveled north-northeast from the Big Hole Valley to the Ruby Valley. It's kinda like Lewis and Clark meets the Gold Rush.
There was no rush, however, on the bike today as a stiff headwind, in apparently typical fashion, got stronger and stronger as afternoon wore on. And to make things a little more challenging, the ride ended today with a very steep 3-mile climb out of Virginia City (elevation 5,600) to 7,100 ft.
Once you reached the top of the pass, you come down to a valley where the mountains to the east are as big as we've seen. I am talking about 10,000, 11,000 and 12,000 foot snow capped peaks, standing all in a row from north to south (picture below).
Yet, it's still the little things that make a mission trip. Today's special cross was for Charles at the campground in Dillon. His mom lives in Boise and he and his dad "kinda live here, for now," he said.
Home for now for Charles is his Airstream travel trailer at the campground off Hwy 278 outside of Dillon. And that's great for this 12-year old. He is looking forward to playing little league baseball next spring, and interestingly, he's a Florida Gators fan.
"I'm just glad to be with my dad," he said.
Me too, Charles.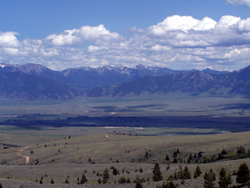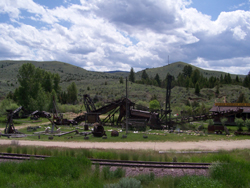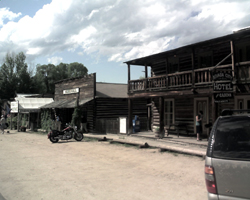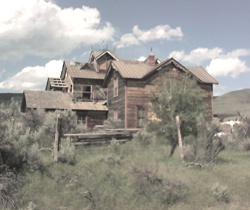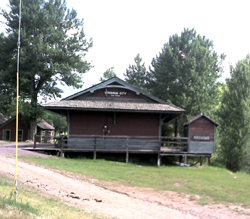 <<< [ Day 11 ] | [ Day 12 ] [ Day 13] >>>

<<< Back to Detailed Route